V.I. Equipment supplies rebuilt and heavy equipment salvage parts for Caterpillar, John Deere and Hitachi heavy equipment. We are located in Western Canada, and serve a large number of clients from British Columbia, Alberta, Saskatchewan, Manitoba, and across Canada. V.I. Equipment also ships our product to customers throughout the USA and internationally.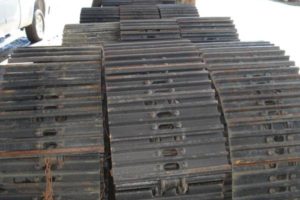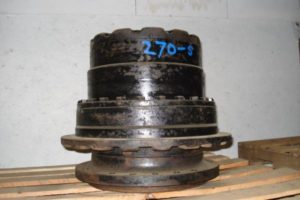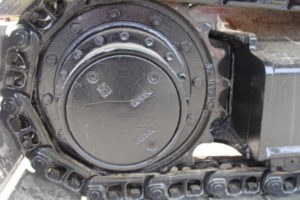 We specialize in Cat heavy equipment salvage parts, Hitachi heavy equipment salvage parts and Deere heavy equipment salvage parts. We guarantee quality heavy equipment salvage parts at competitive prices, and we stand by our product. At V.I. Equipment, our sales staff vast industry knowledge and experience, as well as low prices. We will help you get your Cat, John Deere and Hitachi heavy equipment back to work quickly with the right parts at the right price.
At V.I. Equipment our heavy equipment salvage parts inventory includes excavators parts and loader parts, such as arms, arm cylinders, axels, booms, boom cylinders, buckets, bucket cylinders, cabs, computers, control assemblies, cylinders, differentials, engines, final drives, knuckles, hydraulic pumps, grapples, idler assemblies, links, pilot controls, propel devices, propel motors, steering boxes, swing motors, swing gear boxes, thumbs, tracks, track adjusters, tires, transmissions and more. Please contact V.I. Equipment to save money salvage parts for your heavy equipment today.